New Territory (Air)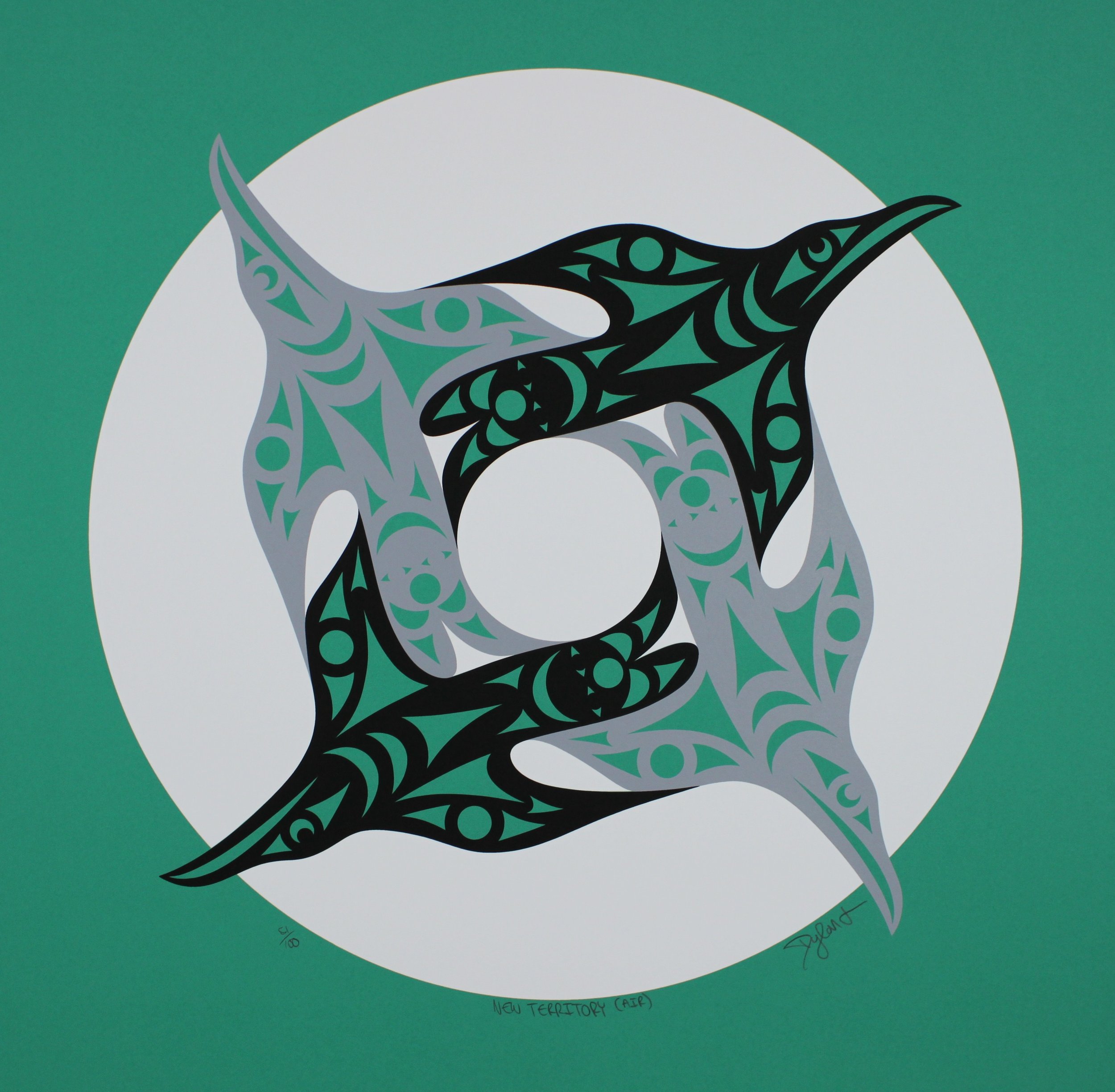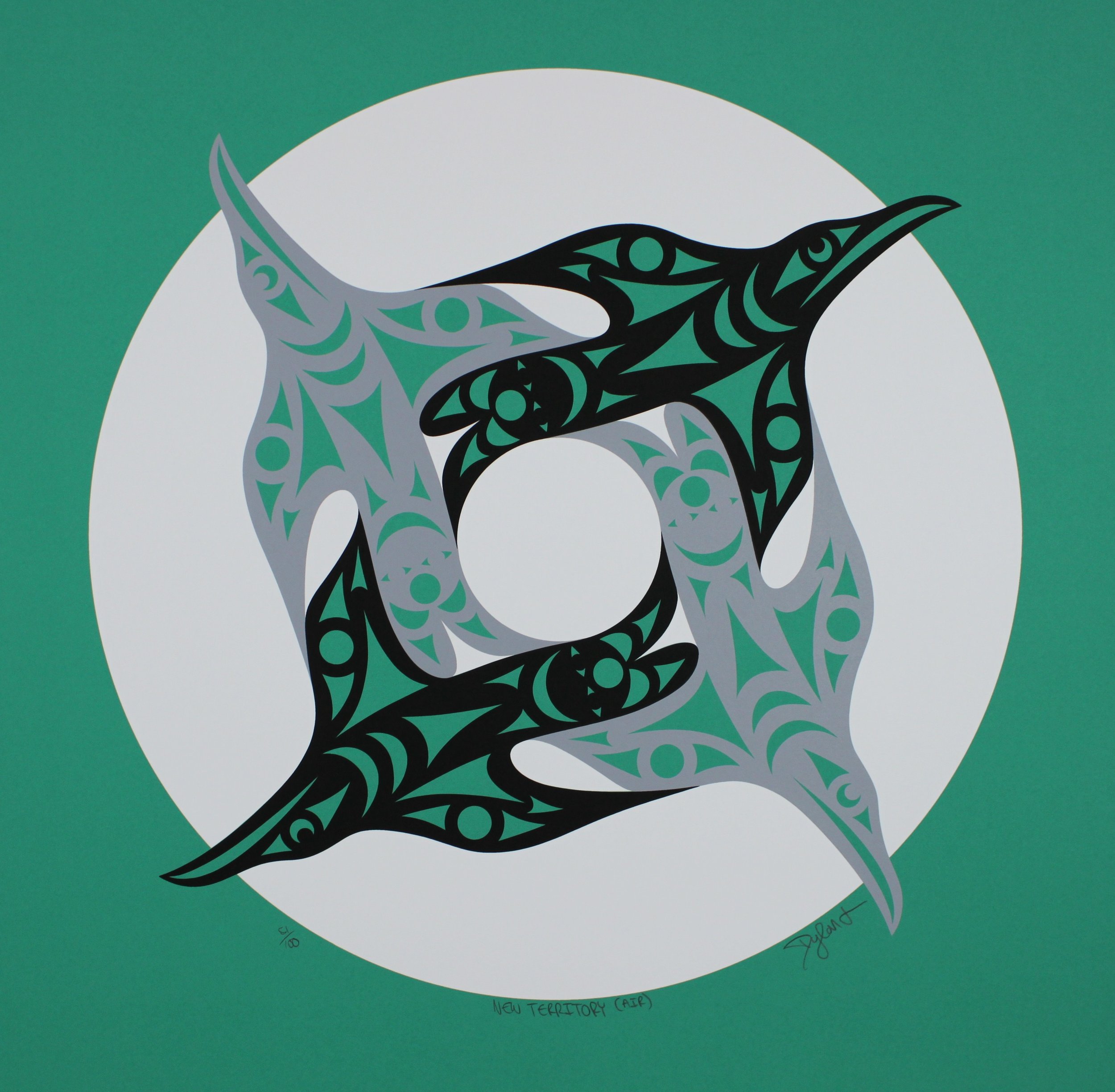 New Territory (Air)
by Dylan Thomas
"I believe that art must always be progressing and evolving. Although I do a form of traditional indigenous art, I try to take the solid foundation that was given to me by my ancestors and push it in new directions. The New Territory set is a visual expression of remaining grounded in tradition yet always pushing the boundaries and exploring New Territories. The prints depict the animals in a traditional circle spindle whorl form and although the majority of the animals bodies remain inside the spindle whorl the noses of the animals are breaking through the edge of the circle to explore new territory. This represents the always evolving nature of art."
- Dylan Thomas
This print is also available as a set with matching numbers along with 'New Territory (Sea)'.
This limited edition silkscreen print titled "New Territory (Air)" by Dylan Thomas was hand produced by the screen printing process. It is the only limited edition printing of this design. The artist has inspected and signed each copy in the edition. All trial copies of this edition have been destroyed and the printing stencils obliterated.
TO ORDER PLEASE CALL 250-726-2652