Ant *SOLD*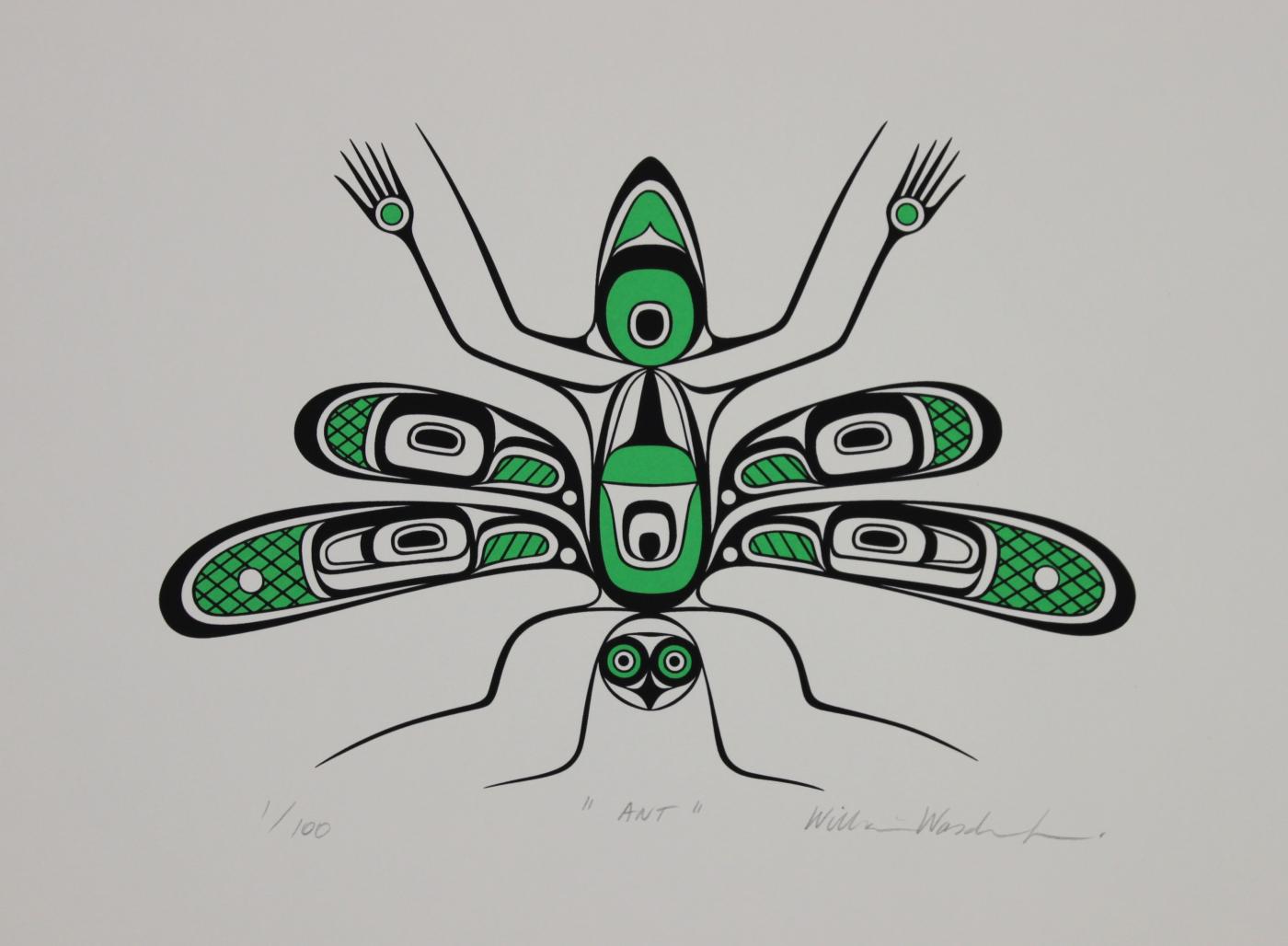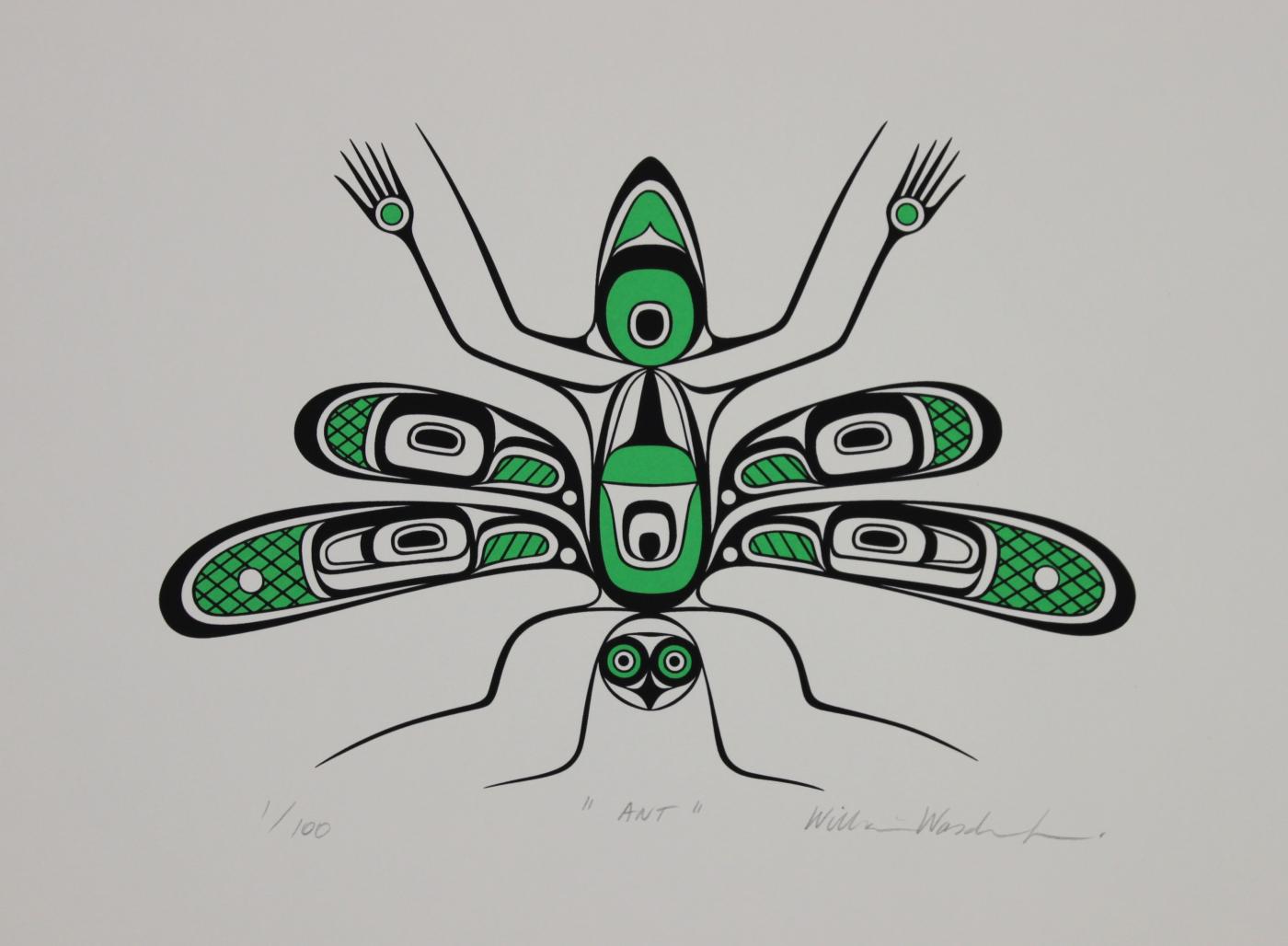 sold out
Ant *SOLD*
by William Wasden Jr.
"K̓adalat̓si "Ant" is a special insect that is connected to ghosts and their realm in the underground. These small creatures are able to tunnel into the earth and are messengers for the Chief of the Ghosts. Ants are seen as the keepers of ancient knowledge and teach us about loyalty and working together in unity. The color green is a color that symbolizes growth and wealth that comes from under the sea."
- William Wasden Jr.
This print is also available as a set with matching numbers along with 'Mosquito', 'Hornet', and 'Dragonfly'.
This limited edition silkscreen print titled 'Ant' by William Wasden Jr. was hand produced by the screen printing process. It is the only limited edition printing of this design. The artist has inspected and signed each copy in the edition. All trial copies of this edition have been destroyed and the printing stencils obliterated.
TO ORDER PLEASE CALL 250-726-2652